By Redrado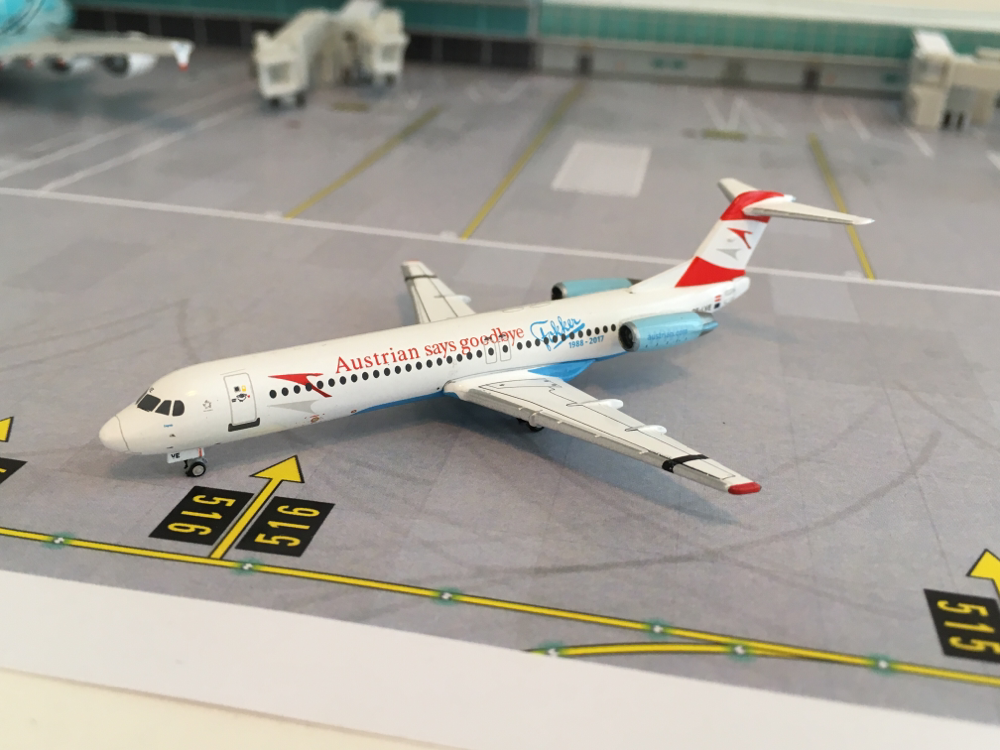 The 

Fokker 100

 is amedium-sized,twin-turbofán airliner from Fokker, the largestsuchaircraftbuilt by the company before its bankruptcy in 1996. The type possessed low operational costs and initially had scant competition in the 100-seat short-range regionaljet class,contributing to strong sales upon introduction in the late 1980s.
The mould is made by JCW, (as all Gemini Jets models). 
We are going to evaluate the model in: 
---
Mould
JCW mould is really nice.The nose shape is almost perfect (but it's not). Engines are correct, the wings are good. Tail is outstanding. The landing gears are great! Super detailed for their size. The exhaust hole in the right side of the back is there! A great detail by JCW. Nothing to complain.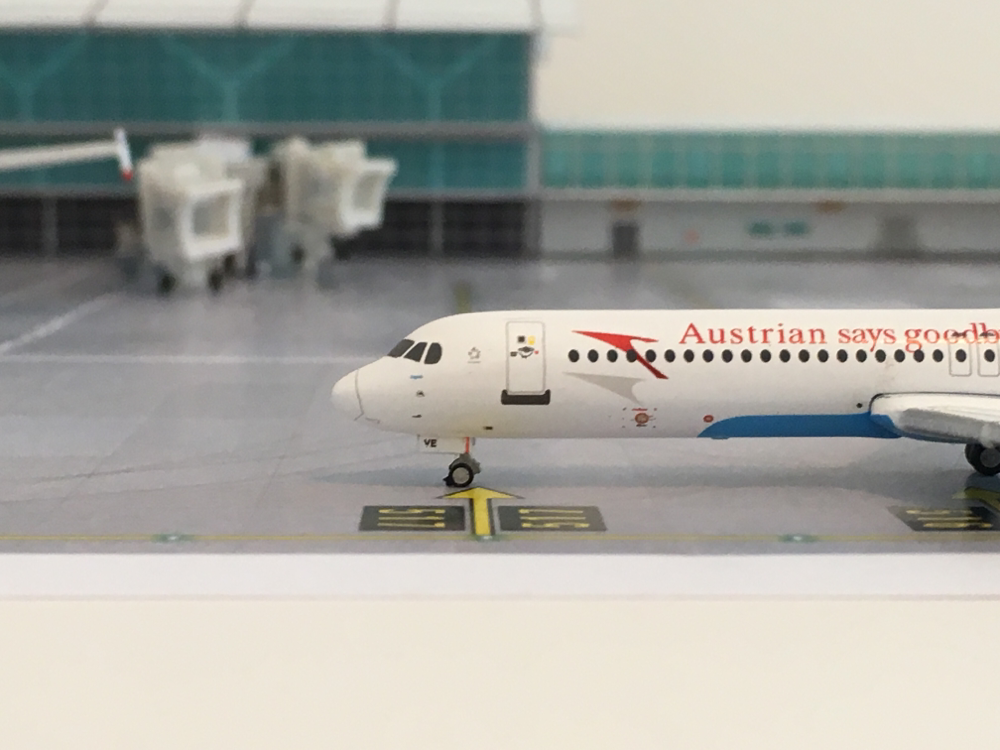 Score: 10/10
---
Quality
Gemini Jets quality reputation this days is bad. This model is small, so GJ does a great job with it (I don't know why). At least this model is older os GJ quality is still acceptable comparing tothe actual one. 
The model has not big quality issues though.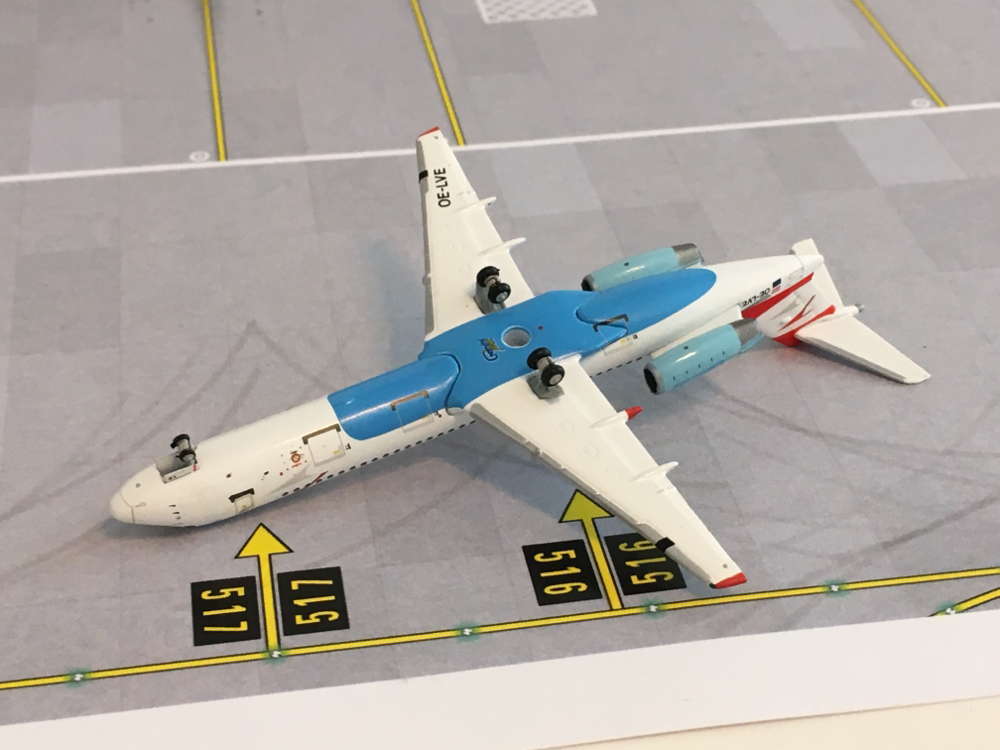 The upside down part is mostly perfect, just some very thin white lines on the blue part.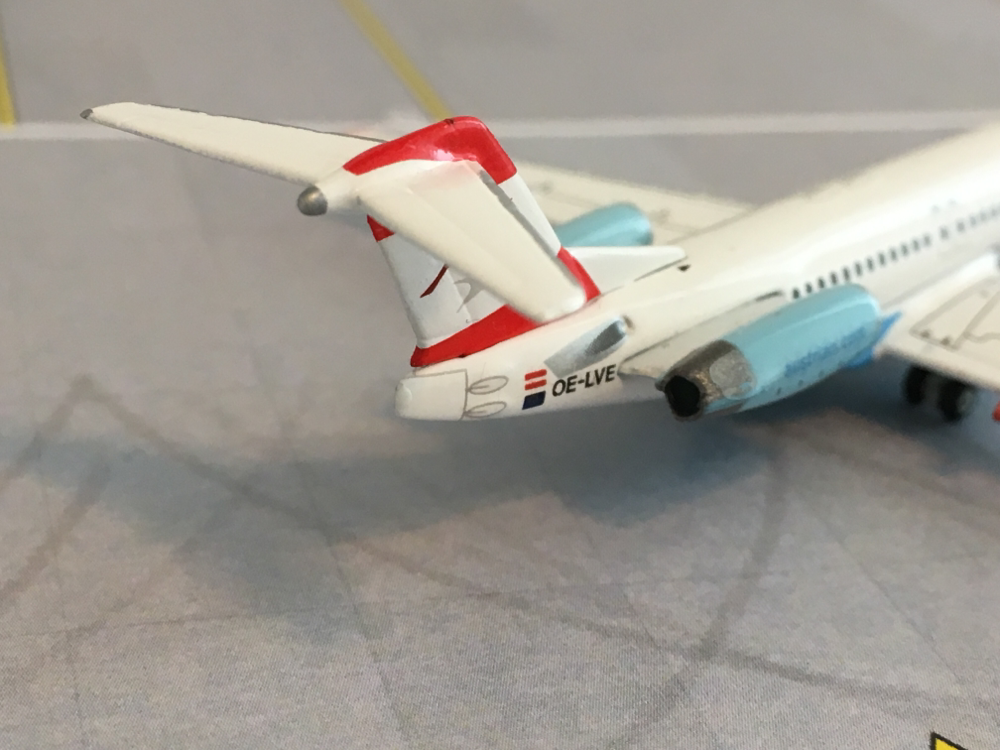 The exhaust prints are in the correct position. So it seems like the hole is... to far away. Which bothers me a bit. It's not acceptable. Also the engine exhaust is pained blue! Which make sit even more strange. As well, the engine rims are slightly deformed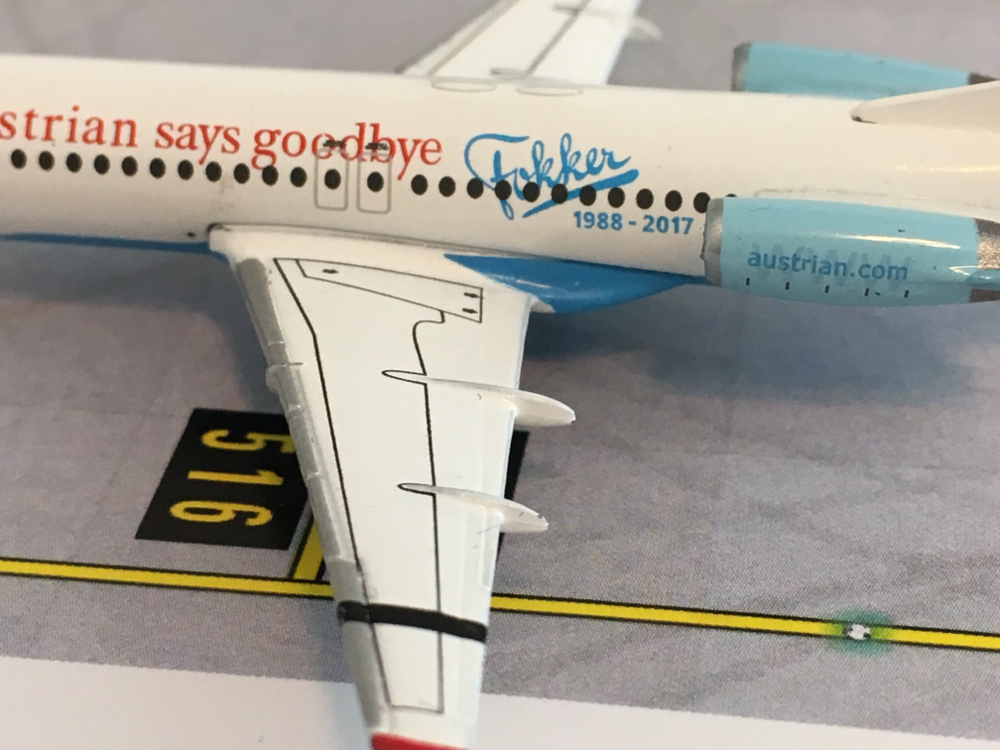 The blue belly doesn't continue until the ands and tilts upwards. Now the correct position again. Is not terrible, but.
Score: 7,5/10
---
Paint
What can I say? Just the quality issues of before. And on the logo, the gray arrow is a too light gray.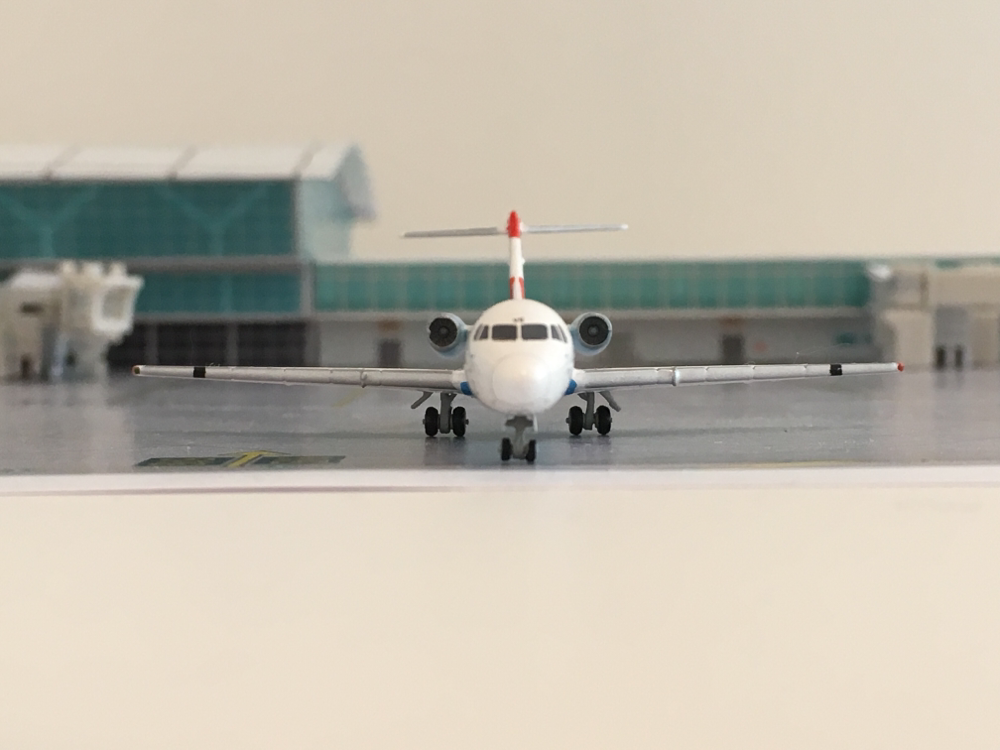 Score: 8,5/10
---
Conclusion
The model is ok. Not the best, some error. But if you want a Fokker, this is you option! Just buy it if you like it.
Total score: 26,5/10