By Redrado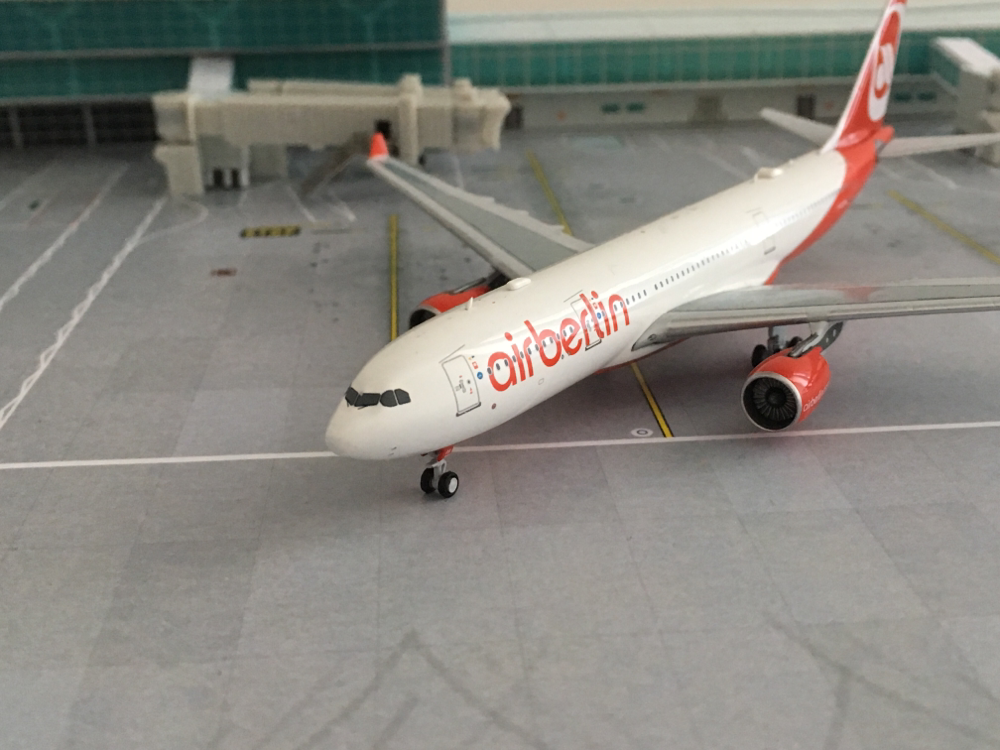 We are going to evaluate the model in: 
---
Mould
Panda Models mould is outstanding, perfect, no complaints. The gear is gorgeous. Wings exact, it's simply perfect! The nose is incredible. The engines are super nice. Can't complaint anything.

Score: 10/10
---
Quality
Panda's quality is again the best ofthebest. The gears are amazing, all roll, no lumpy tyres, perfectly fitted... the wings are on the correct position. Tail and stabilizers are again perfect. The engine is part of plastic but you don't even notice!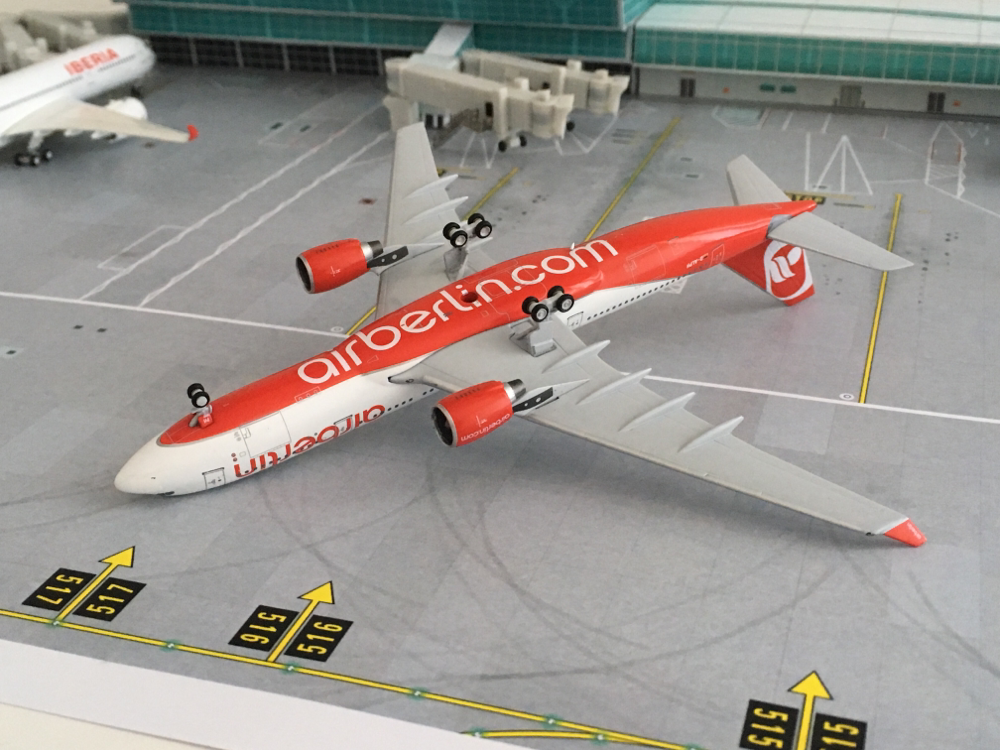 Score: 10/10
---
Paint
Wow, I'm so impressed. Colors are the correct ones, shapes perfect, livery outstanding, logo again incredible... Wings are so amazing! How panda manage to do this so well, and Gemini so bad? No complaints...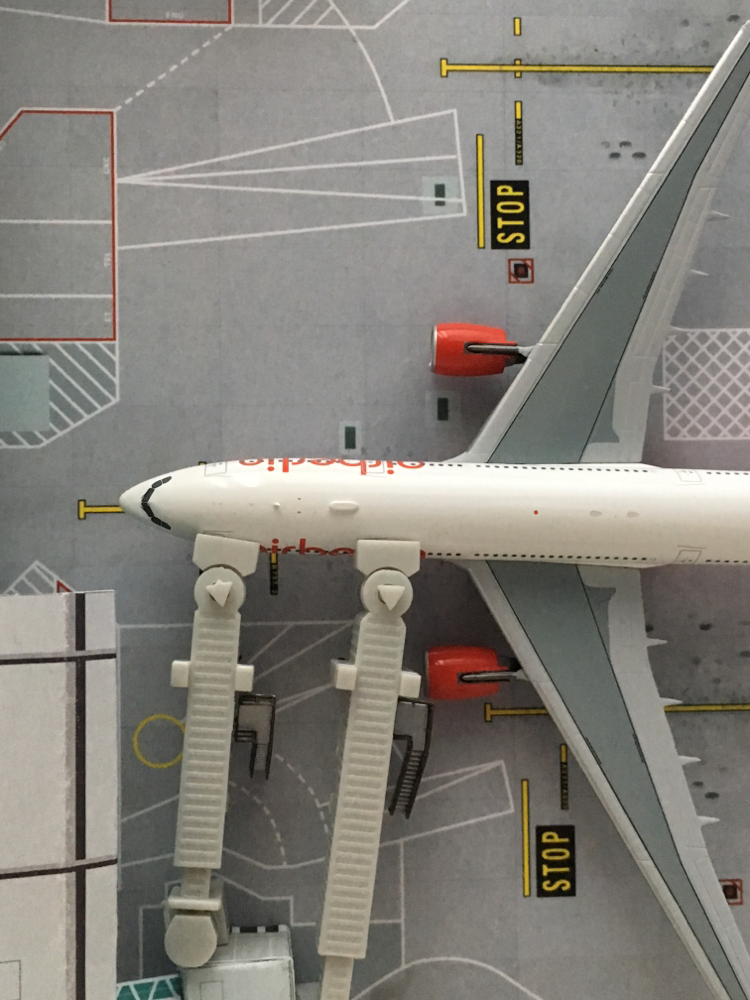 Score: 10/10
---
Conclusion
This is the best model for now,nothingis badly made, all perfect. A must! I really recommend it, or in other livery as you want. 
Total Score: 30/30