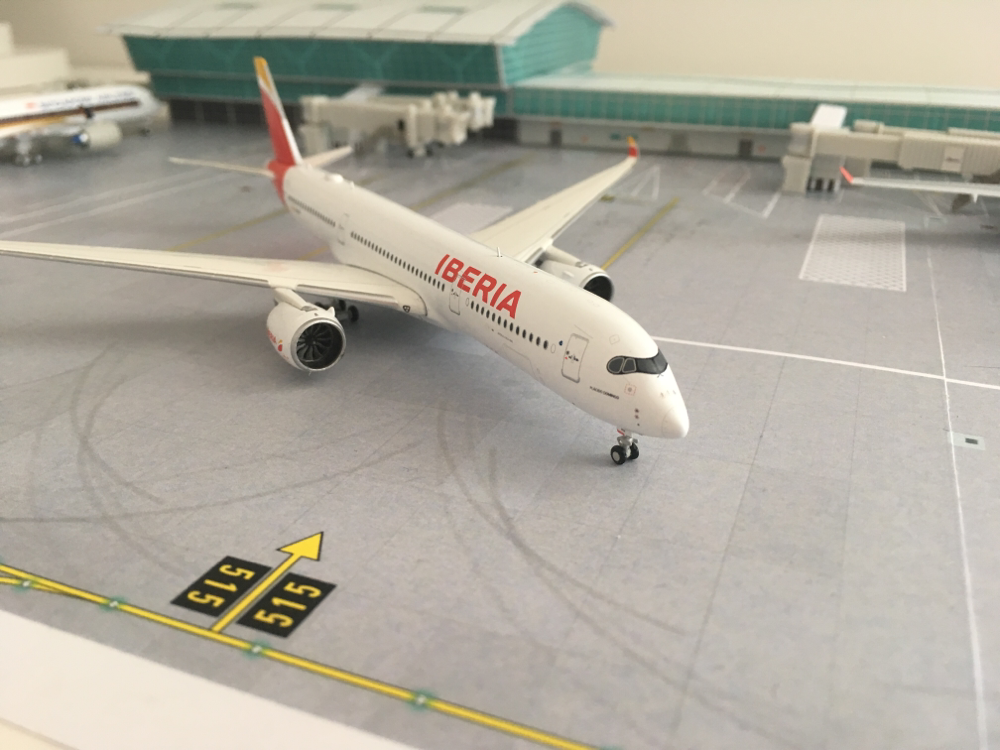 By Redrado. 
The A350-900 is the first A350 modelandseats 314 passengers in a three-class cabin and 9-abreast layout. It has a standard design range target of 8,100 nm. The −900 is designed to replace the Airbus A340-300.TheA359 is a member of the A350family ofaircraft. (Thanks to Wikipedia)
Iberia acquired the first of their 20 A350s on June 2018. Pendin deliveries until 2022.
We are going to evaluate the model on:
---
The mould
The new jc Wings mould seems to be the best o the market aside from Av400. Thw only issue is that the winglet on the Iberia has the new upgrade, on the model it isn't. It has the old winglet. Theengines, tal, nose, are perfectly done. The landing gear is the same, well made, and no isssues at all.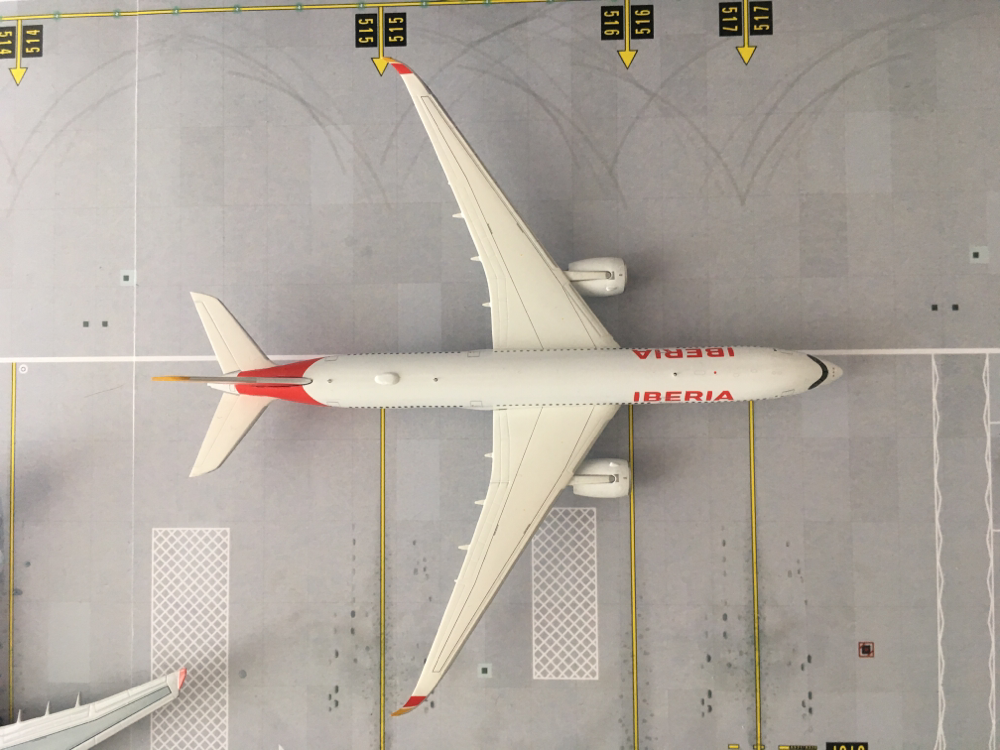 Score: 9
---
Quality
JCW quality is normally very good. And on this model it is. The landing gear is perfectly done, painted, and attached. The engine is very well done. No issues.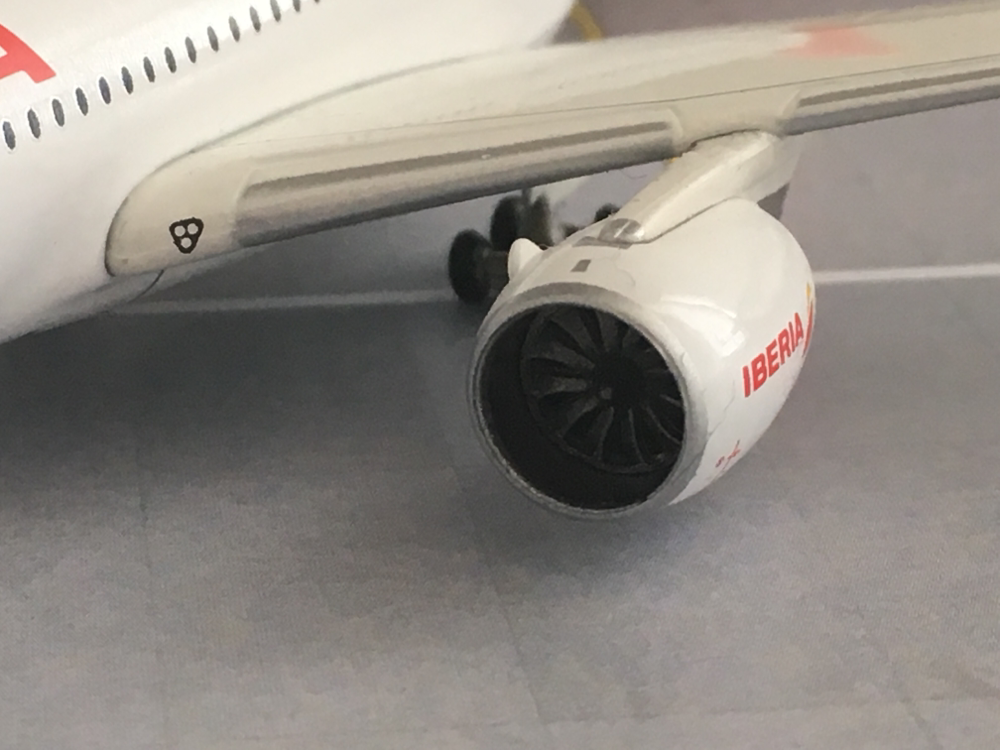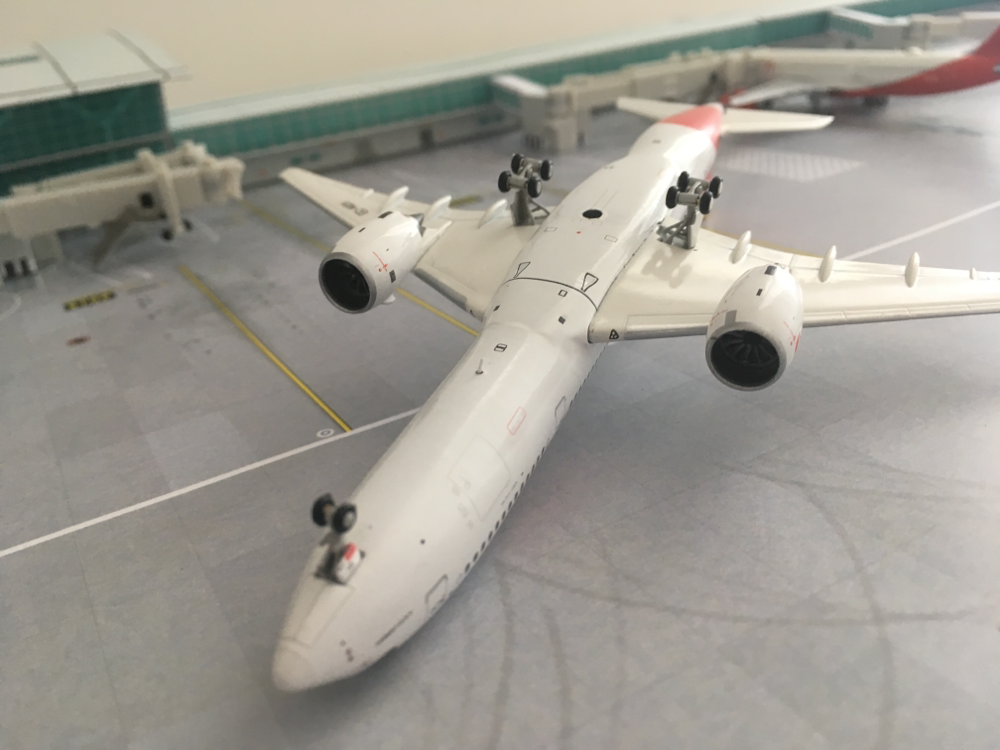 Score: 10
---
Paint
Here the only big issue of the model. It has some over elevated cockpit windows which bother a bit. As shown here: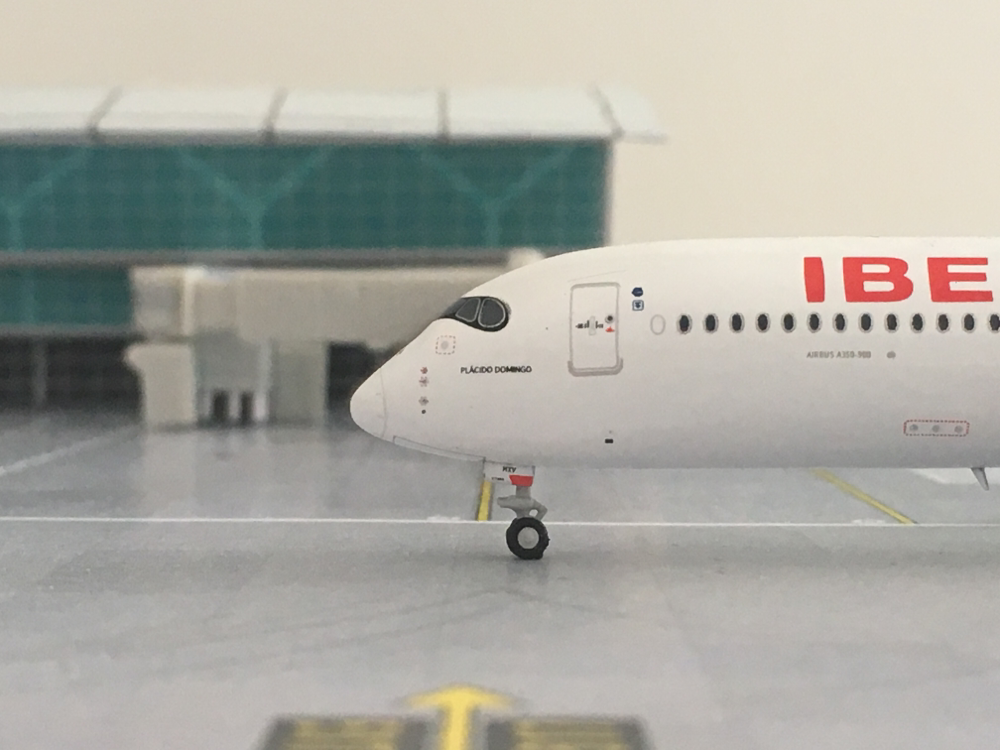 The first time you see it, looks strange, but later you don't care. From some perspectives it looks good. The rest of the model is perfect. The tail is very well don. Engines are also good. No otherproblems on this model.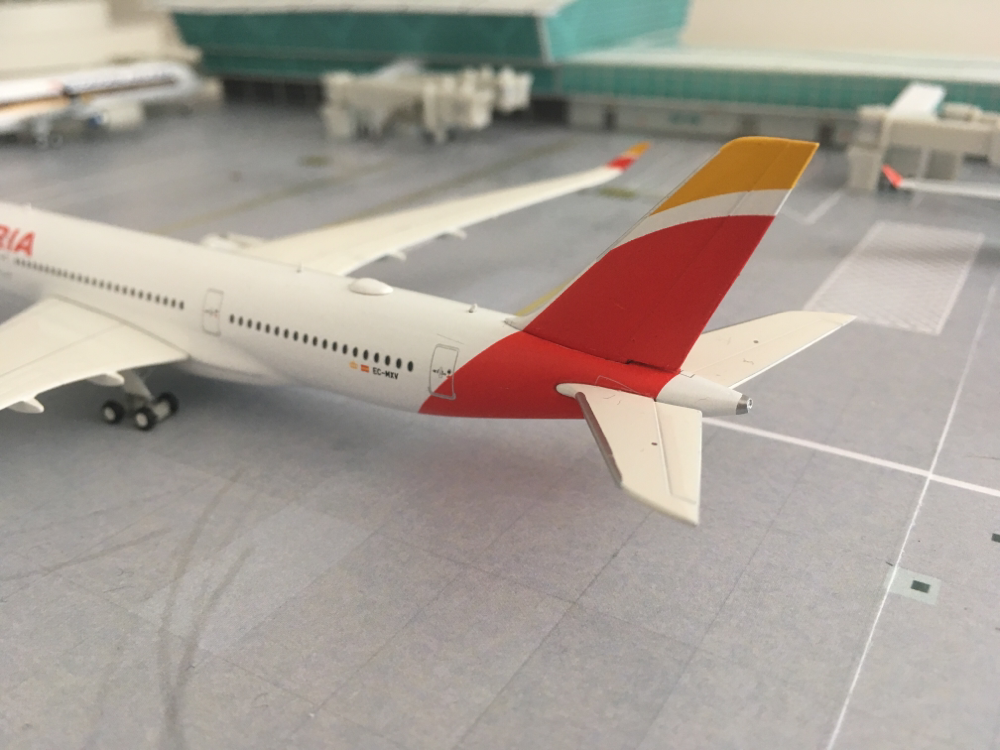 Score: 8,5
---
Conclusion
I'm really pleased about this model. I like it, although that elevated cockpit windows look bad. I waited almost a year, as JCW announces their aircraft monthes before you can buy it. If you like Iberia and Spans aviation like me, This is your model!
Total score: 27,5