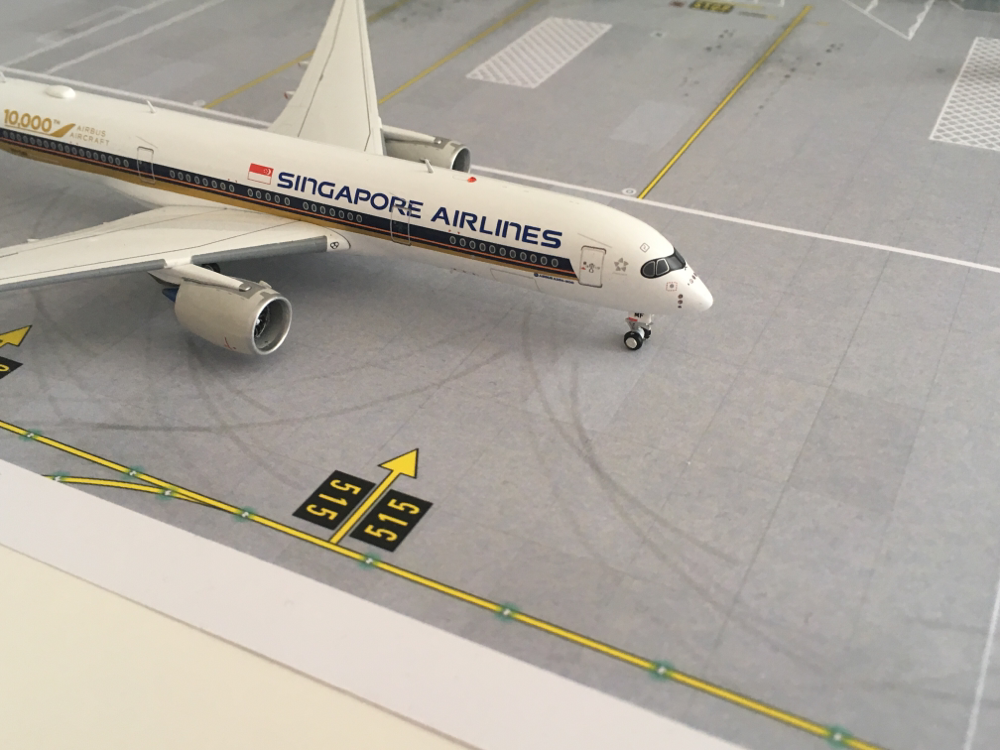 Av400 has surprised us by coming back to 1:400 models. But only with A350s, and A330-300 or A340-300. There has been s lot of controversy with the nose. Is it the "perfect A350"?
As always, we are going to evaluate: 
---
The mould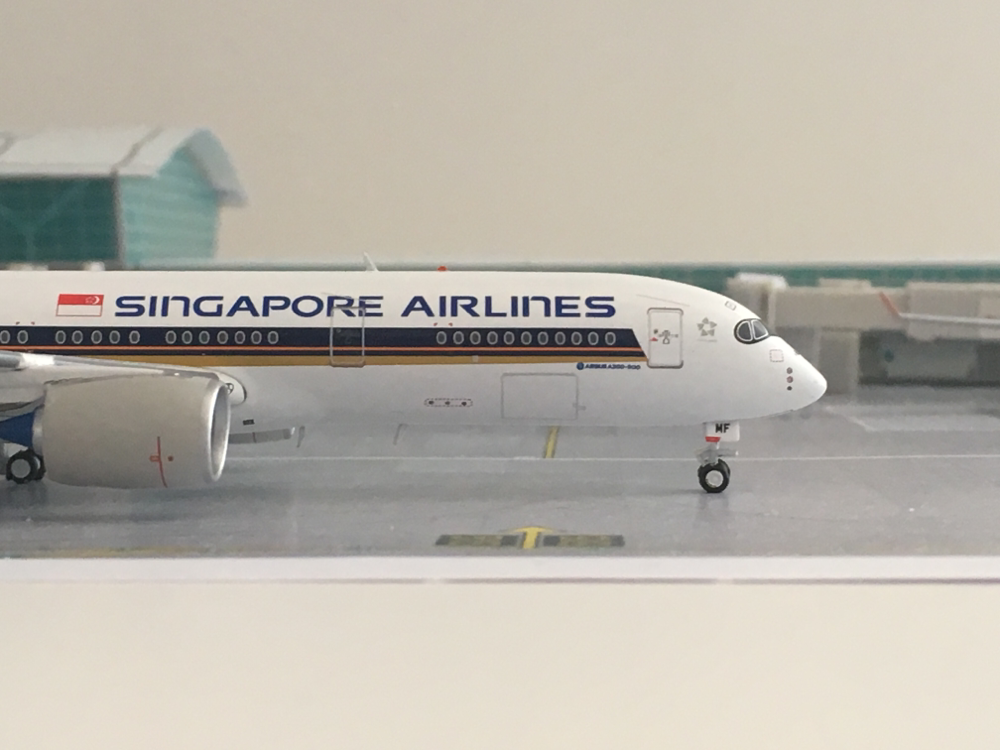 If you look at the beacon lights, they are not printed, they are built!! On 3D! No manufacturer has done this on a 1:400 model, w heave only seen this on 1:200. The nose is amazingly well made, it's finally the perfect nose for an A350.The front Landing gear is slightly too big, as well the main ldg. The engine is so well made, all fan are perfect, the number correct (I think) no issue. There is as well a stand hole, the funny thing is thatthe stand that comes with the model doesn't for on it, I don't know what happened. 
The tail is perfect, winglet is also perfect, all on this model is perfect? At least for the mould almost yes, it needs an small improvement on the landing gear. 
Score: 9,5/10
---
Quality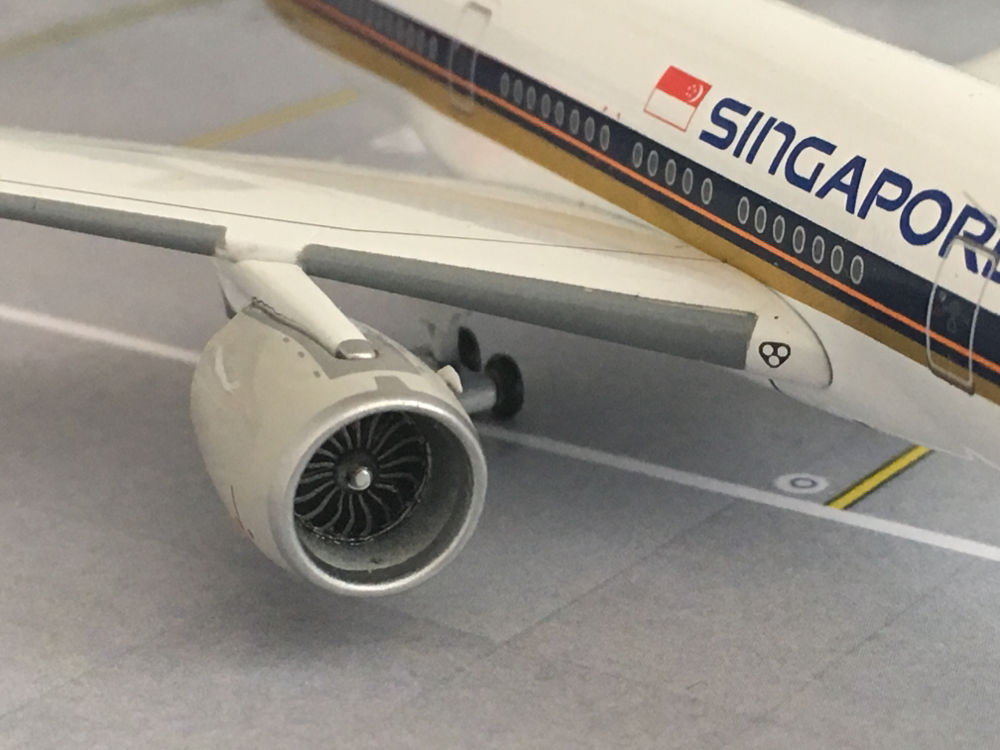 The engine is very nice, all details are there perfectly. But the engine support is a bit broken and the paint got oof, as well the flaps got a bit distorted. Is not a big issue, and at this scales it's almost Unvisible.The landing gear is a bit bad fitted, ithe front one has an space in, the main one has also issue on the part that is on the fuselage, it's even black, this is not an issue if you put the model straight (ldg touching the ground). Antennas perfectly fitted, as well the beacon light.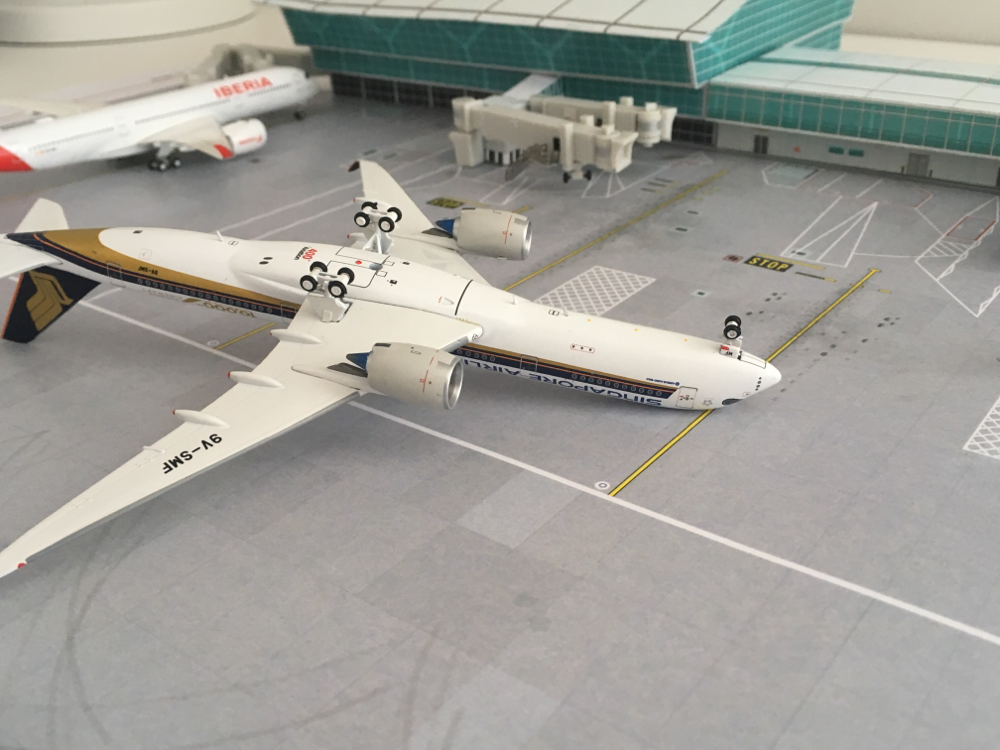 If thy make improvements on the landing gear, it would be perfect (except the engine, which is an issue of the engine on this specific model, if you look at more pictures). 
Score: 9/10
---
Paint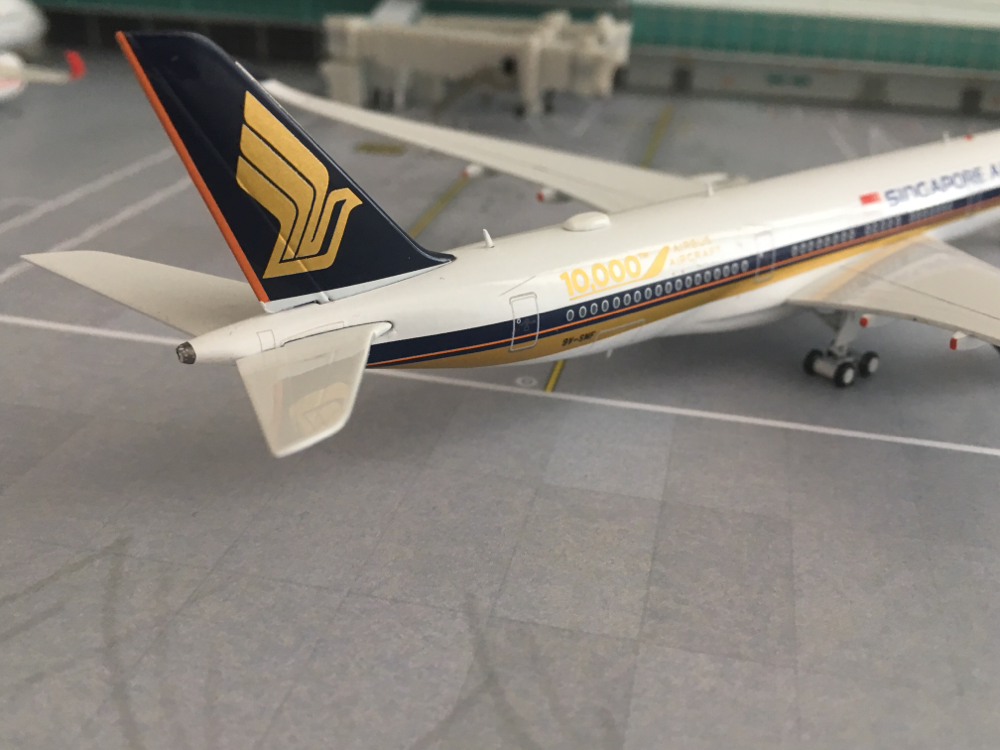 I ordered the 10.000th Airbus Aircraft liveyry. It looks perfect, all, from nose to tail. I see a very smalll isuse, the "cut this in case of emergency" squares, are moved to left on one of thesides. Its super minior issue, but it's an issue. 
Colors are also perfect. Everything is well made, the slogan doesn't lie (as Gemini's one lie).
Score: 9,9/10
---
Conclusion
I liked the model a lot. I'm happy with it, some issues on the landing gear, but it's not terrible. Finally a good A350! Is it the perfect A350? I'll say yes. Compared to the "second" best one (JCW,in my opinion) its a yes. Hope they make an improvement on the landing gear. 
Final score: 28,4/30