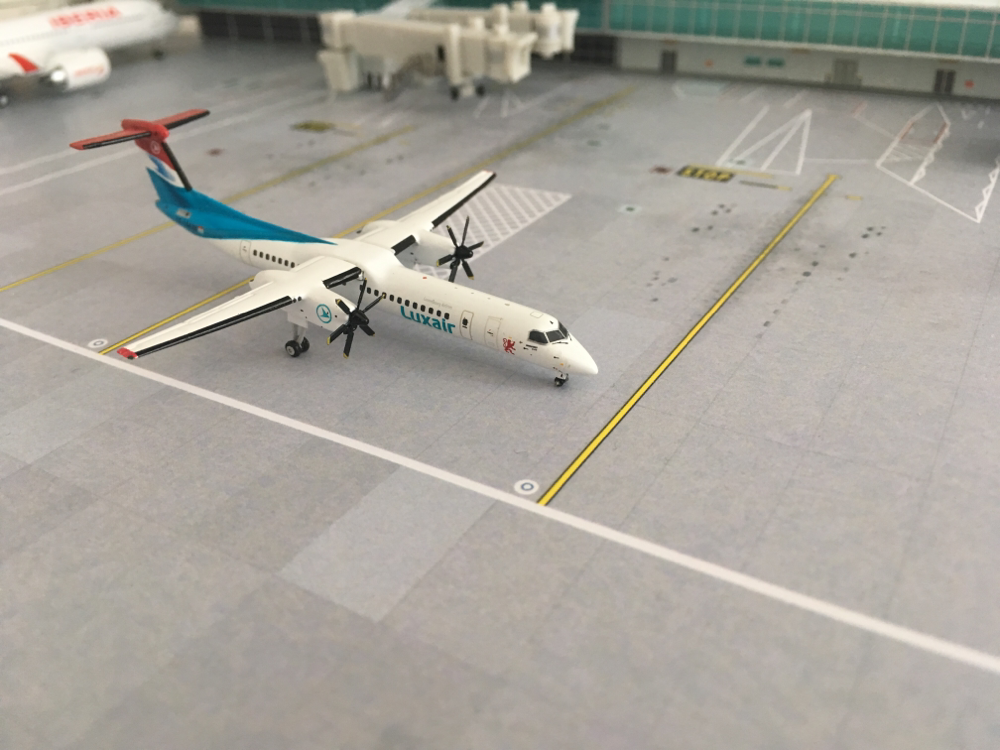 The only remarkable manufacturer ofQ400 on 1:400 scale. Is this a good GJ model? Enough for modern standards? 
We are going to evaluate the model on: 
---
Mould
I really don't know if JCW is the one who designed the mould, because I think they never made a Q400. So, the mould is pretty nice. The props spins correctly. Which is amazing for its size! Landing gear is very neat, no faults at all and very high quality. The stand hole is a bit too small so an standard stand doesn't fit on it. Tail is very good, the wing has like an strange curve on it, it seems like a fault of my model, but that's not good. The nose is okay.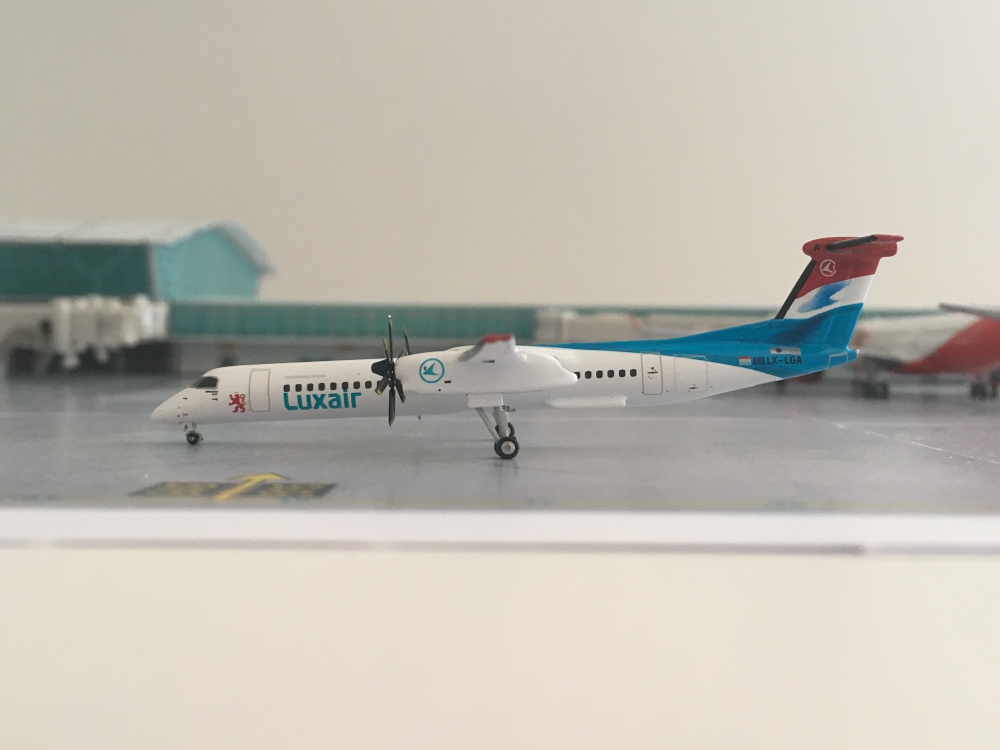 You can slightly see the curve on it 
Apart form that, the mould is perfect. 
Score: 9/10
---
Quality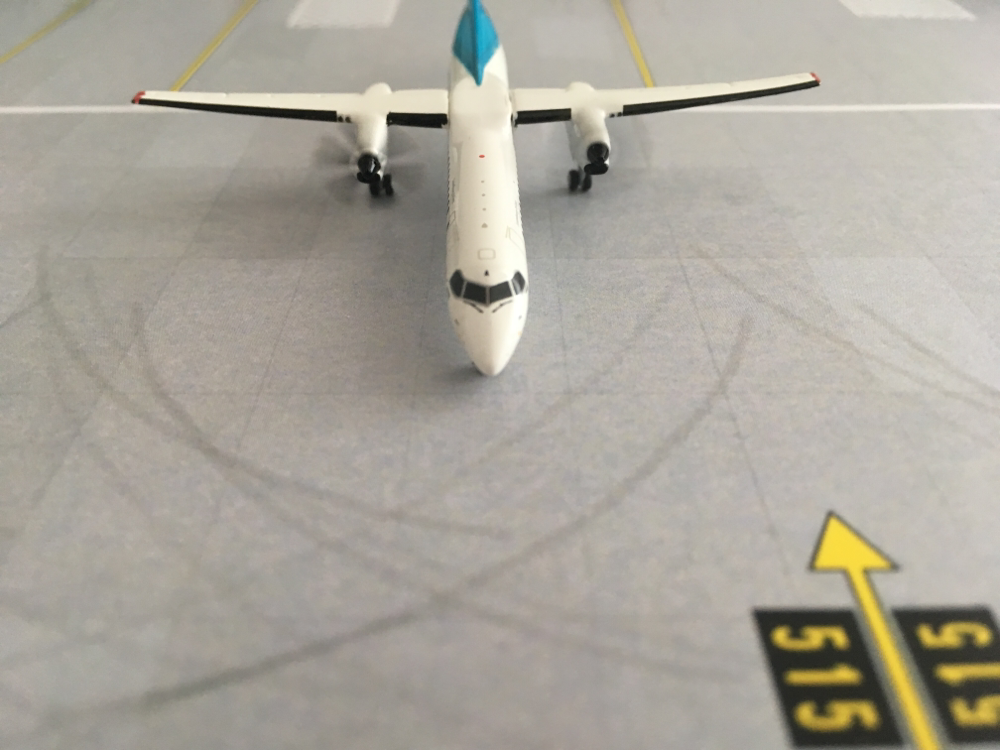 You can see how the prop spins! It's a very nice feature of this model. 
Landing gear is not super perfect at all, it has some imperfections on the front landing gear. Is not a big issue though. It seems like the horizontal stabilizer on the tail is badly glued and there is layer of glue on it. And that also happens with the curved wing, the same exact issue. I don't know what happened but it's not good for modern standards.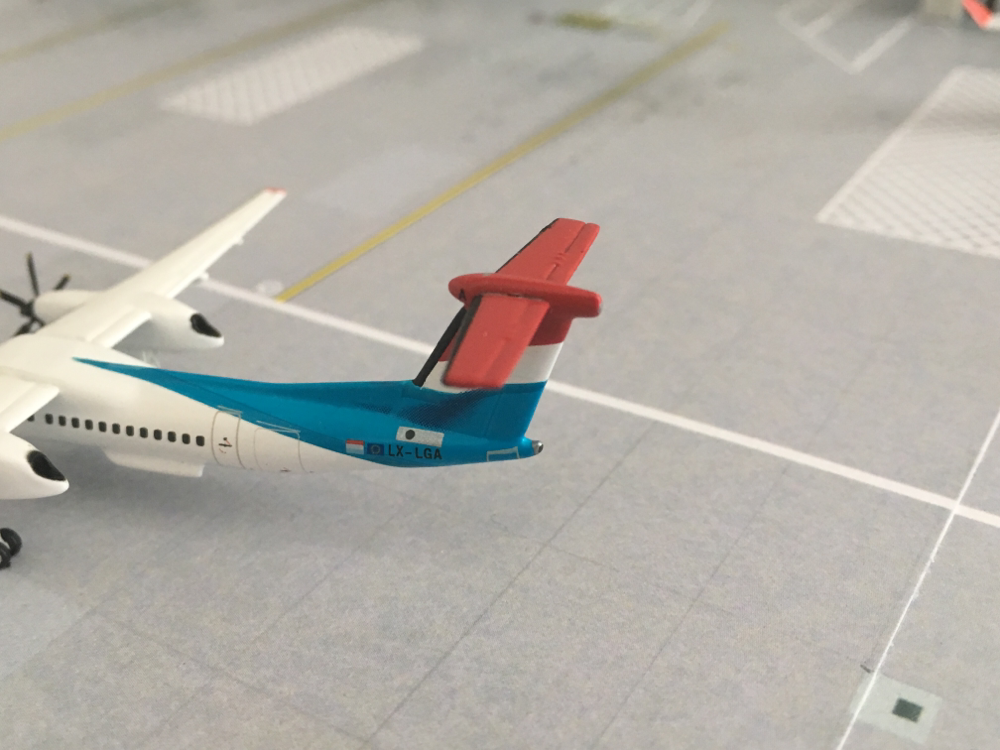 Score: 8/10
---
Paint
The paint is good. Not as good as Panda, or JCW, which are more reposition prints. All details are on the model but it's not good enough. The tail is pixelated and not perfect lines. Colors are good. It's okay, not the bets but not terrible.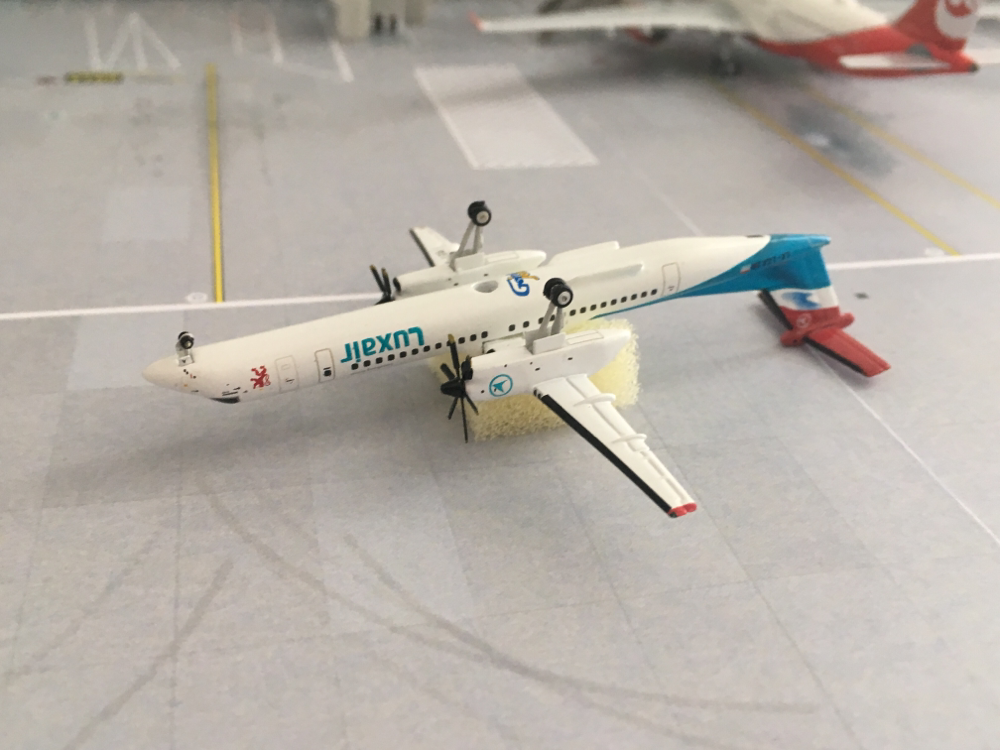 Score: 8/10
---
Conclusion
The model was okay. Not bad but not perfect. Some issues, as Gemini is used to. 

Final score: 25/30