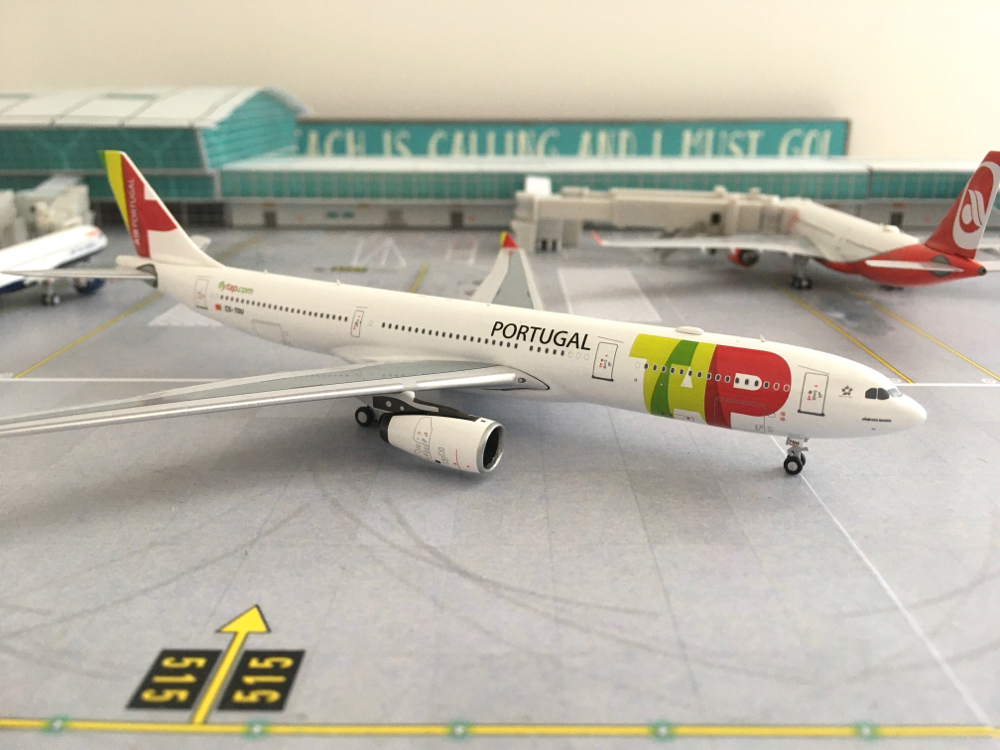 This model was a pain. When I ordered it, it took about 2-3 weeks to get here but when I was going to pick it up on the post office, it was at someone else's name! It wasn't the retailer's issue, and the people from the post company realized it was an issue with customs. After 3 months there and making customs communicate with the post office, they finally solved the issue so I could get my model. 
I need to say, this is a TAP official product which is hard to find nowadays. 
As always, we are going to evaluate the model in:
---
Mould
What can I else say? This is definitely the best A330 mould on the market. Panda has all engine types and the 2 variants of the A330ceo, so they can replicate all A330 models (except the neo and the MRTT). The nose is perfectly modeled, the fuselage has a correct size and it even has an small curve in the rear just as the one in real life.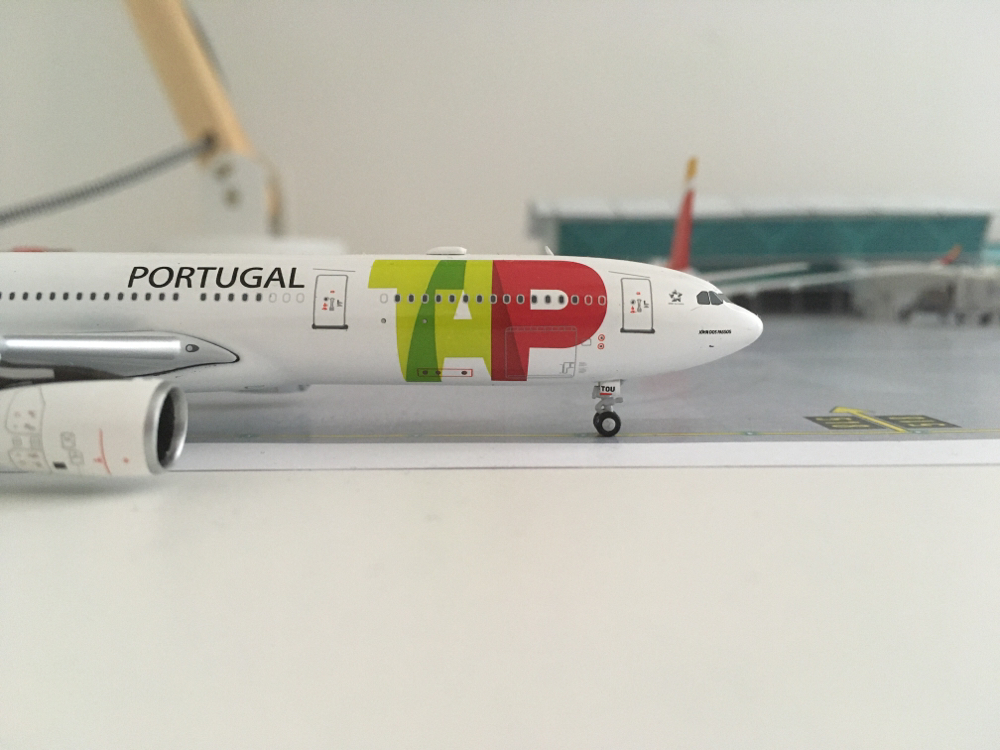 The engines are spot on, correct size and shape. The wings are on the correct height (unlike the JCW/GJ mould) and well modeled. The gears are even better, all wheels roll, they have the correct shape, the fuselage is slightly tilted towards the nose (like a real A330)... Just perfect!!! 
Score: 10/10
---
Quality
Panda will lever disappoint me. There's just a minion detail which is hardly visible, the left wing is a 1/4 mm out of its correct position, it's not a big issue and it's difficult to see. And I guess that is an issue just of my single model.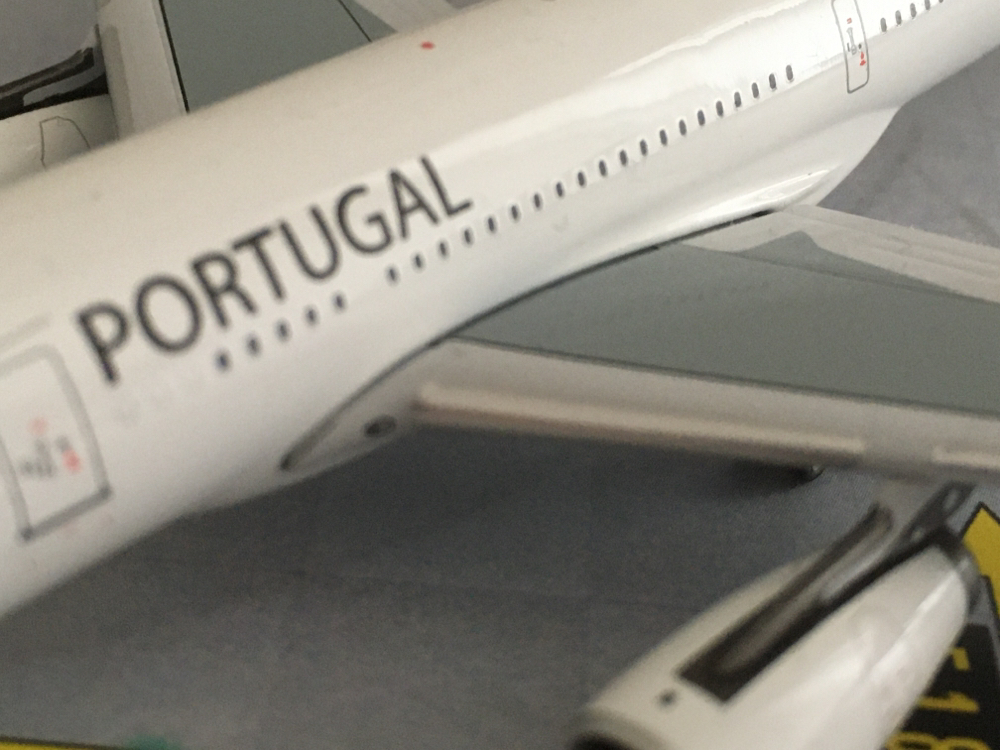 The gears are perfectly attached, engines, the other ing, horizontal stabilizers, tail... I have no words for this model. Hands down to Panda. 
Score: 9/10
---
Paint
And again, this model is amazing. On the tail you can appreciate the small details such as the small gap between the red and the edge of the tail, the perfect match with the dark red and light gray on one of the tail edges. All this means the tail is right as it should be, no faults. 
All the details on the fuselage, wings, wing box... makes it a very detailed model. Windows have the perfect height (unlike the newer NG A330s). The engine has great details and prints which make it look even more accurate. 
Score: 10
---
Conclusion
It was totally worth it to wait 4 months for the model. A rare and well made TAP A330, which looks great on my model airport. Panda have recently been slow and disorganized with their new releases which makes me worry if they will die. Hopefully they won't. If you have the chance to get any Panda Model you like, go and get it, it's definitely worth it.

Final score: 29/30